Paul Mills is a writer and artist living in North Yorkshire.   Books and pamphlets of poetry are published by Carcanet Press, Smith Doorsop Books and Wayleave Press.  His books on creative writing include Writing in Action , and The Routledge Creative Writing Coursebook. Two of his plays have been performed at the National Theatre and West Yorkshire Playhouse.  His literary archive is now in the Brotherton Library, Leeds University.   A new collection, including poems exploring human evolution, is forthcoming from Smokestack Books  in April-May 2021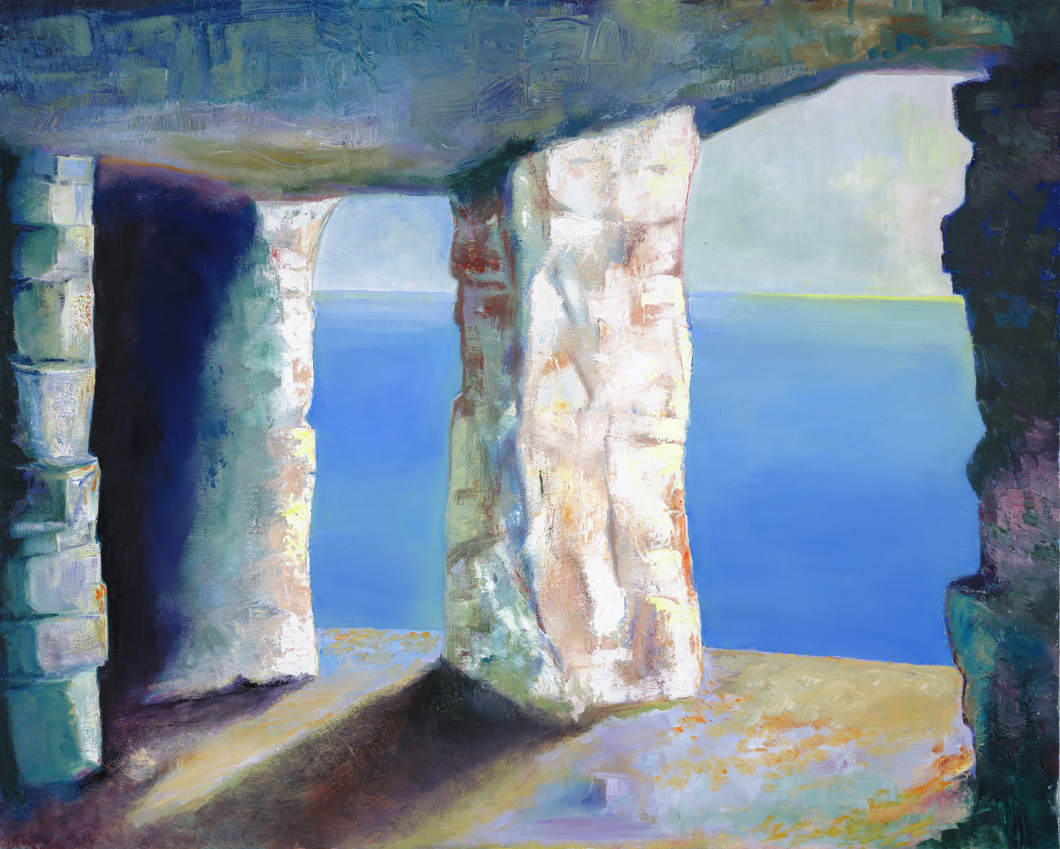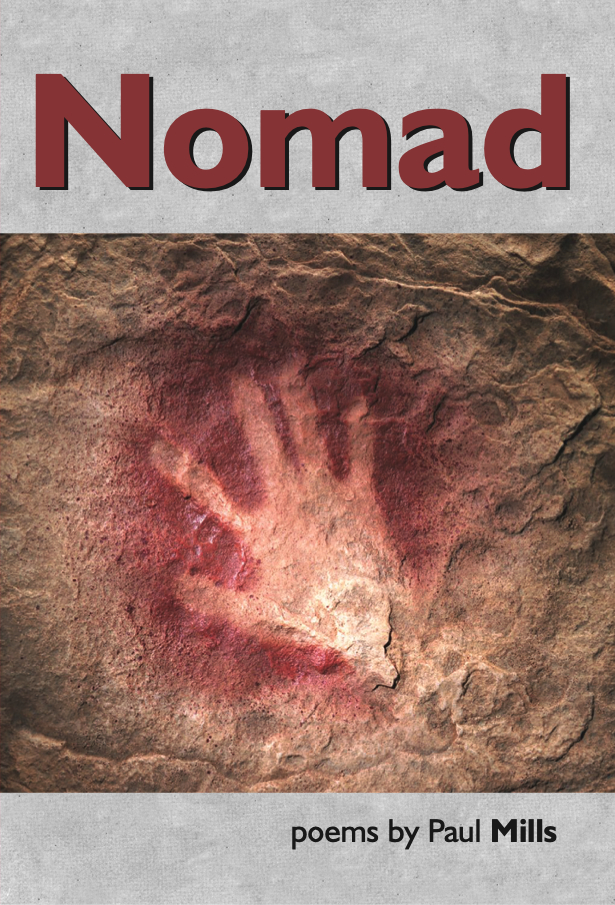 Nomad is a book about Time - geological, mythic, historical and familial. Following the long journey from a pre-human world to the Gates of Grief, Paul Mills' new collection tells a story of antler-bone spears, virgin forests, stone-tools, hand-prints on rocks, ancestors and grandchildren. It's about people together, the importance of art and story-making, of compassion and empathy. Above all, Nomad is a book about learning to use technology to survive the natural world without destroying it.
'An evocative exploration of where we came from and what it means to be human, bringing to life our unique experiences of loss, suffering, compassion and beauty along the way.'

Penny Spikins, Department of Archaeology, University of York

'An extraordinary imaginative achievement, a collection of epic scope and lyric grace. Urgent and unflinching, these are poems I wish I could have written and know I'll go on re-reading.'

Michael Laskey
From the Palaeolithic
dawn frost    the heating on
and condensation already formed on the kitchen`s inside glass
beginning to slide   trickle in loops
spirals   spurs   wriggling forest vines   and a figure
between branches   climbing out   coming through
hauling himself forward into a clearing
I`ve seen him before   imagined him
one of the first coming into Europe
out of the east following rivers and sunsets
climbing a peak of rocks above the Danube
he stands in the dripping pane looking around him
testing the view where rafts are working upstream
generations after him will reach ice
will they survive the ferocities of the tundra?
he is one of the first sons of the mother who is our mother
he will never be rich   never be poor
through him   behind him   my garden
beginning to shine   an apple tree where a wren flits
how far will his thoughts carry him?
in his domed skull are all the tools he`ll need
to survive in paradise and demolish it
come no further   I ought to say    go back!
he faces me   between pathways of water
will he begin to melt when the frost melts?
he is disfiguring now in the heat of the kitchen
divers reaching a deep recess will find his skull
scattered among bones of cave bears
1832
Charles Darwin    aged 26   feels the crossover tides slip
under the cabin floor to the Southern Ocean
if only he`d stayed in Good Success Bay
not sailed west   set foot on land    he can`t sleep
in his journal he records swarms of butterflies blown out to sea
Ehrenberg`s paper on phosphorescence
speculates on extinct species   giant armadillos    capybaras
none of it can distract him
instead he sees their little ship like a map illustration
inching towards the Pacific
its sails caught in a storm straight off the mountain
lashed by the spinal tail of the Cordilleras
he speaks directly now into his journal    remembering
at the sea`s edge    those most miserable of creatures
a naked woman and her child    streaks of sleet
on her breast and the baby`s skin
what are they doing in his century?    Europe    America
slipping past him into some closed ravine
a thicket of gestures    painted grimaces
men   if they were men   asleep on wet leaves
here on this final land mass to be peopled
their future appears to him like their past    abject
a long steep-sided sound    from end to end swallowed by cloud
no improvement    no point in thought except to chip at limpets
from Out Of Deep Time Wayleave Press (2016)